Roper Breast Collar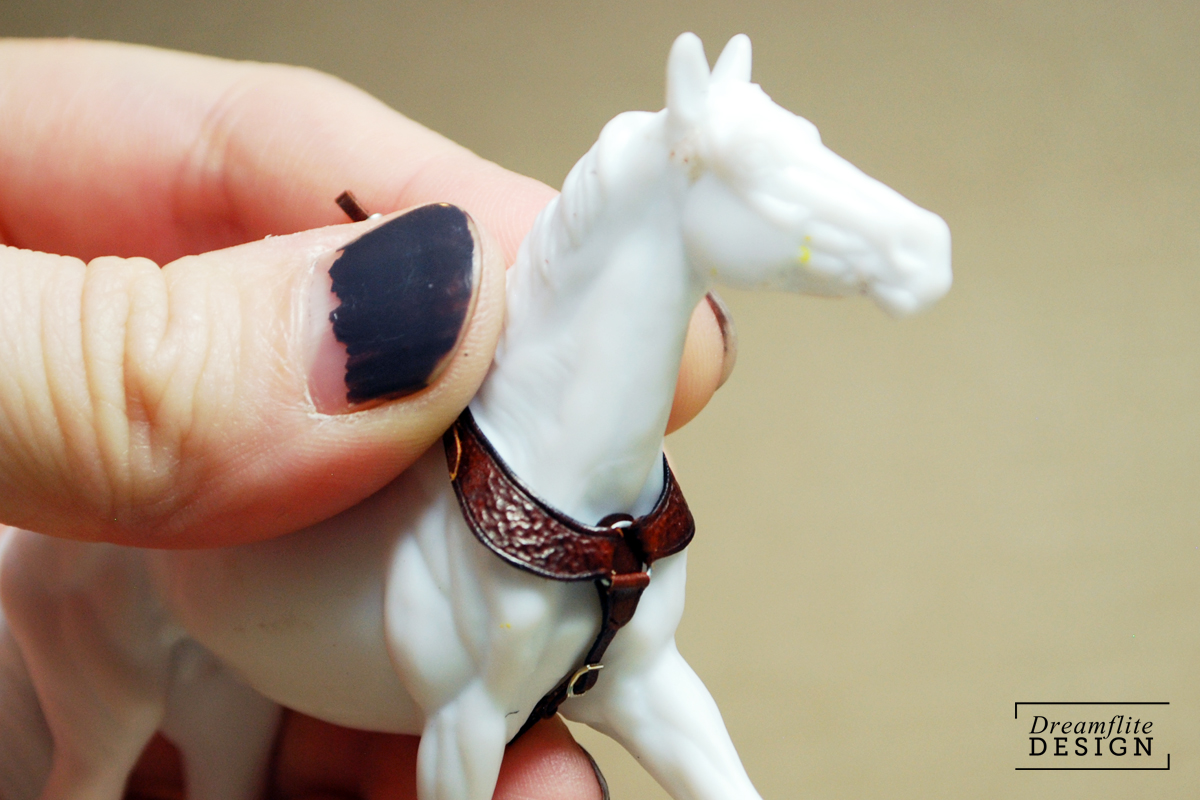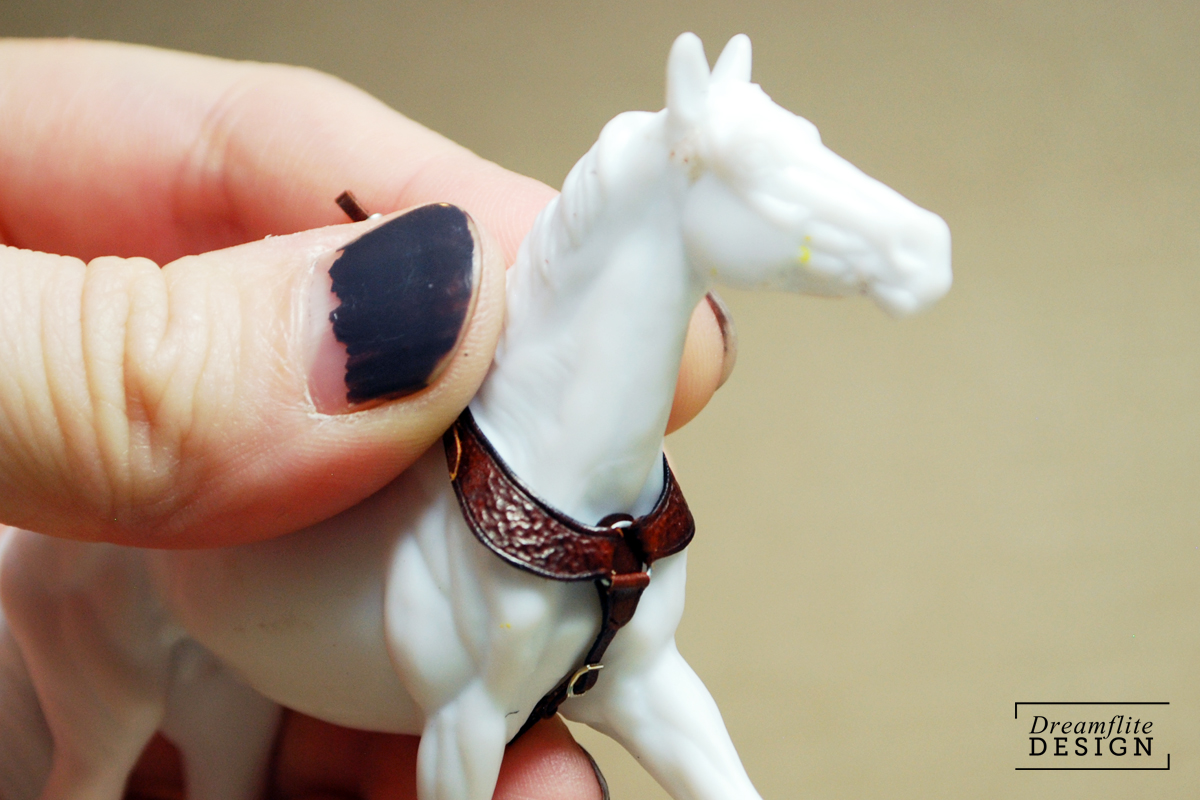 Roper Breast Collar
Yoke style roping breast collar in a rich medium brown, fully tooled. Three working slip buckles for complete adjustability; like the real deal the straps on this breast collar loop over the swells of the tree. It is highly recommended that this be put on a saddle, adjusted, and left there for your own sanity and the longevity of the straps.

This breast collar will fit a wide variety of molds but was made for large Stablemates and is best suited for G3/G4 models or large resins like Rose minis.
This breast collar is made from vegetable tanned tooling calf and dyed with Tandy's Eco-Flo line of dyes before being sealed with Satin Sheen. Every effort has been made to ensure that this piece will not transfer dye, but common-sense precautions should be taken to protect models: do not store dyed leather on models, do not use damp, and remove promptly after exhibiting.