Working Bridle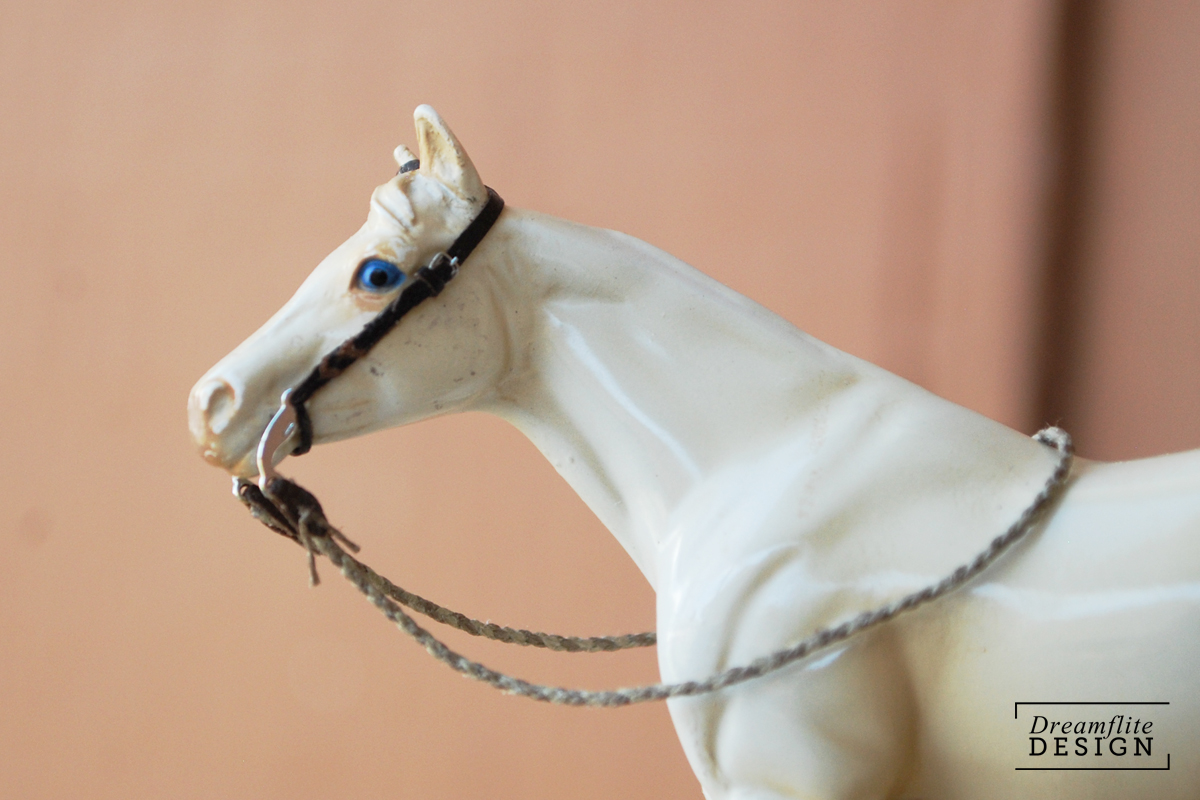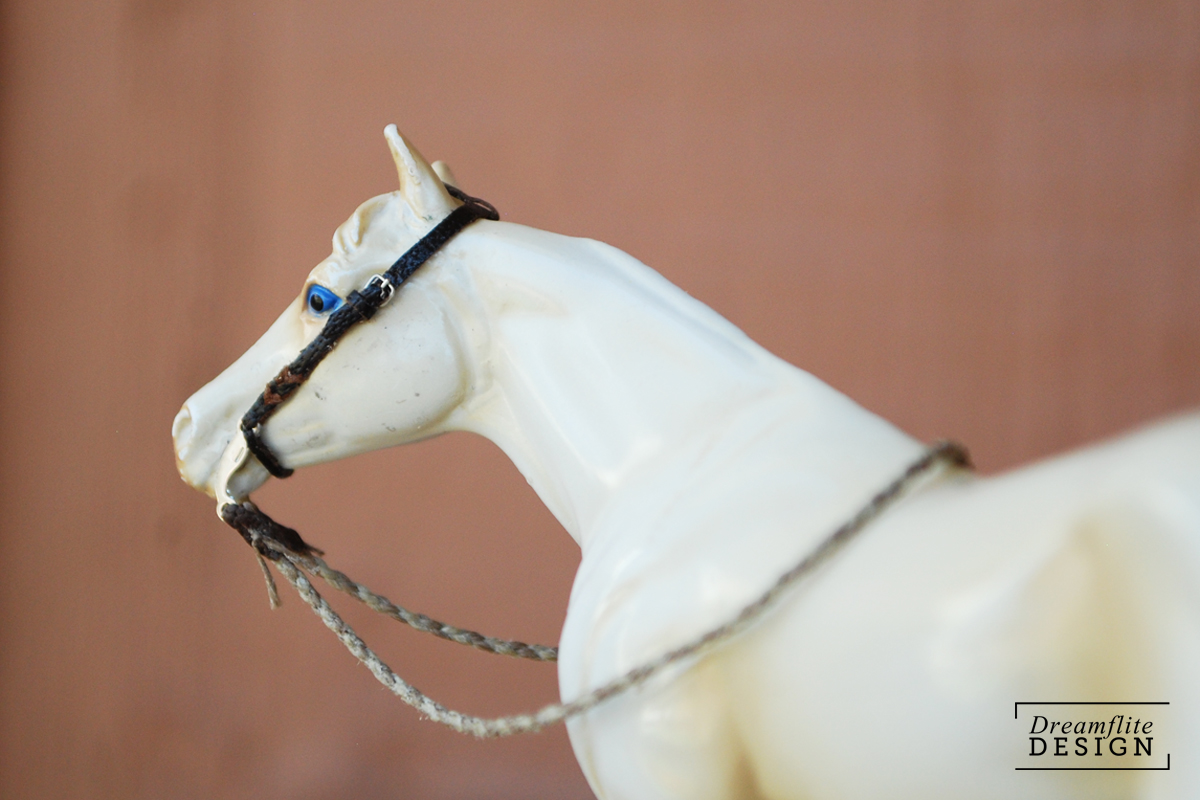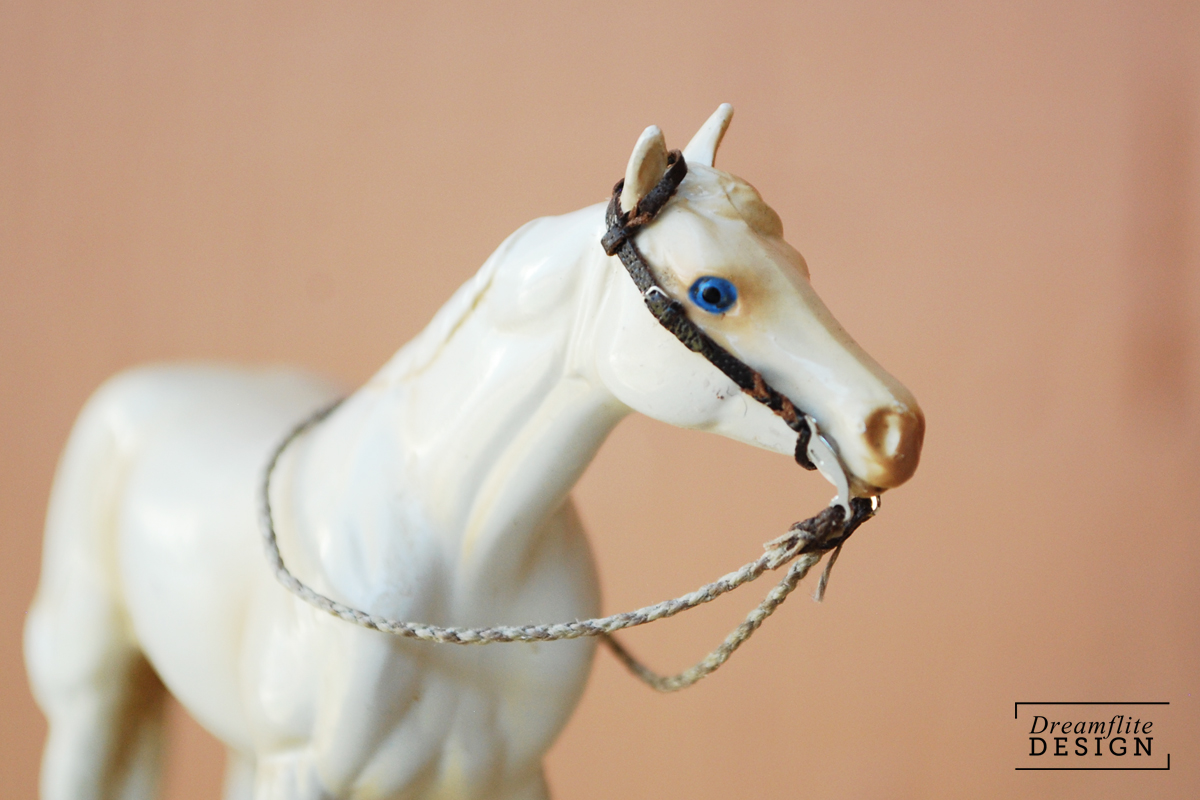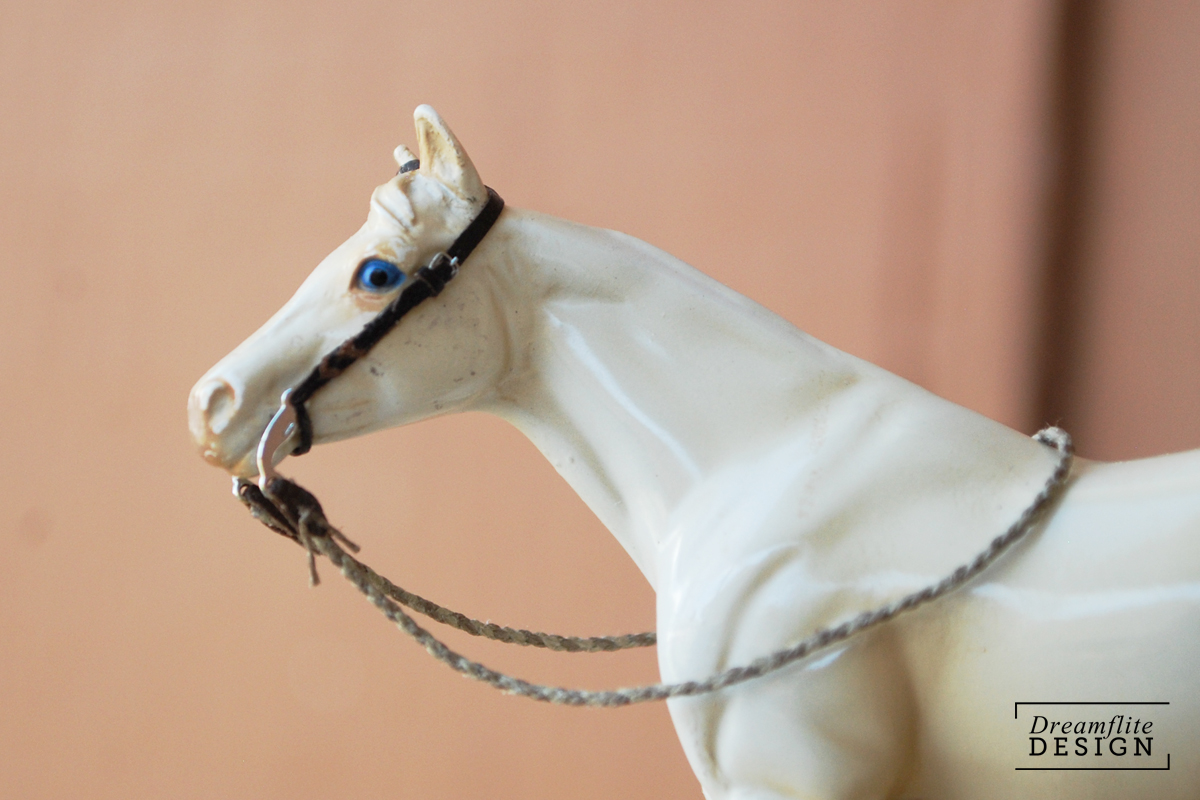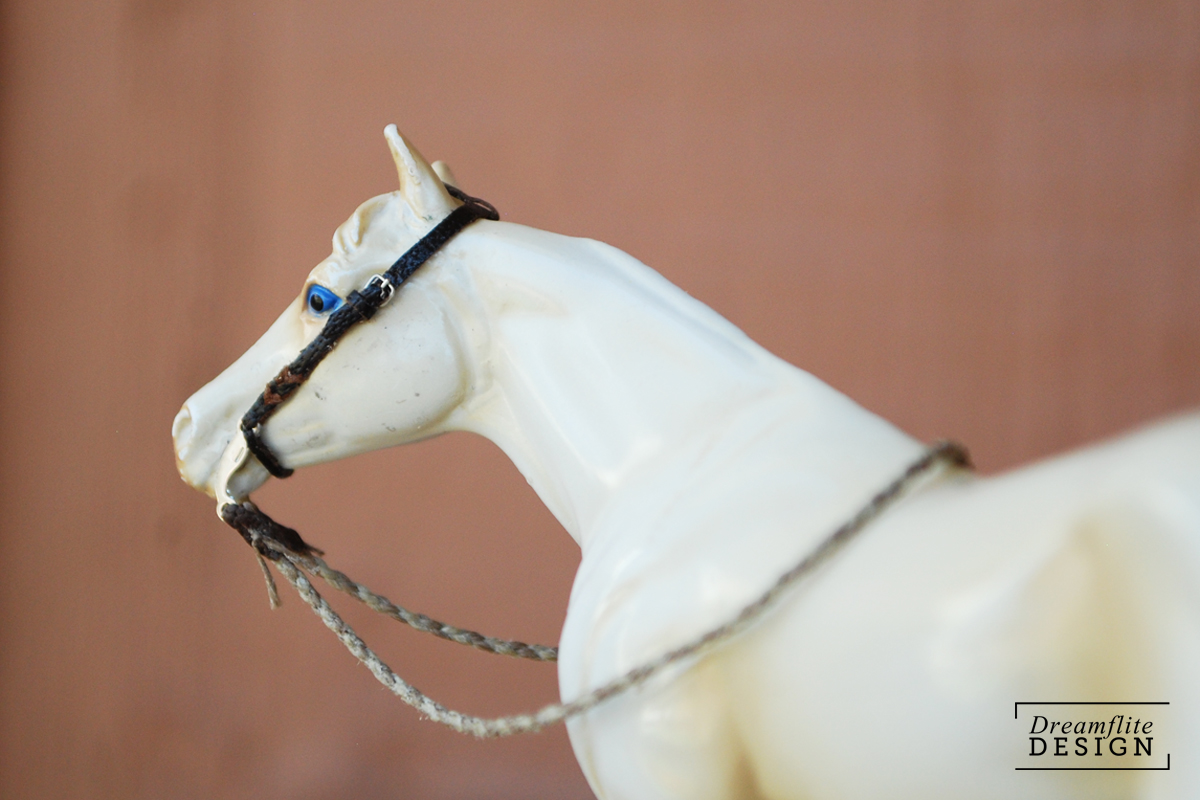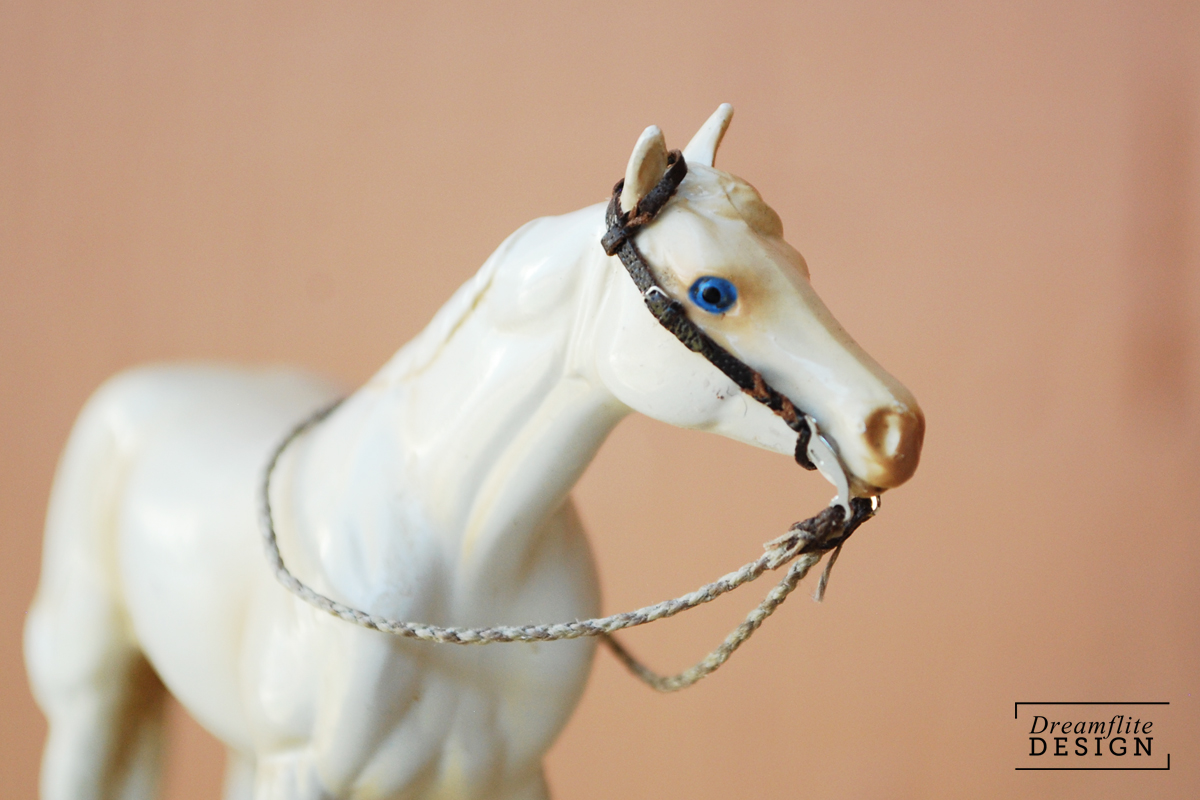 sold out
Working Bridle
Made for long days on the ranch, this simple single-ear bridle has closed rope reins with slobber straps, a photo-etched bit from Rio Rondo, and features slit-braiding for added visual interest.
This bridle was made for the Stone Chip Stock Horse but may also fit similarly small heads like Rose minis, other Chips, and G1 or G2 models.

Made from vegetable tanned tooling leather and dyed with Tandy's Eco-Flo line of dyes or coated with Cova Color leather, this piece was sealed with Satin Sheen to protect both models and leather. The ear freely slides for maximum adjustability and the bit attaches with sticky wax.